Our martial arts classes are provided 7 days a week! We offer a safe and engaging way to stay active for all ages. We offer 6 days a week of Zoom classes with separate classes for 5-7 year old, 8+ year old and Adults. We also offer local students 3-4 days a week of in person classes. Our in person classes are both indoors and outdoors.
We offer extensive training in the Korean martial art of Tang Soo Do. Our certified Master and Kyo Sa Instructors offer extensive experience and conduct daily karate classes in self defense, sparring, weapons, 3 step sparring, terminology, forms (sequence of movements) history, board breaking and more. Additional training is also offered to all of our students to participate in local and regional tournaments.
For our advanced students we provide leadership programs and specialized training for those that want to expand their knowledge and skill by becoming assistant instructors, Kyo Sas (certified instructor 2 year minimum program) and our camp intern programs.
If you or a member of your family would like to try out our classes, now is the time to do it! Our instructors will take great care in providing you a more personalized experience for the tentative beginner and up to the more advanced and experienced student.
Join us this Fall for martial arts classes and events in Carlsbad and Encinitas California. If you are out of state, contact us at 760-828-7165 to find out more about our live, online classes, private tutoring and extensive online library.
Our special for this September: One Free Week of in person, online martial arts classes – Signup Here
If you wish to continue as a regular students, will will provide you with a free school t shirt. We prefer a month to month contract with all of our students so there is no long term obligation.
Check out or class video below!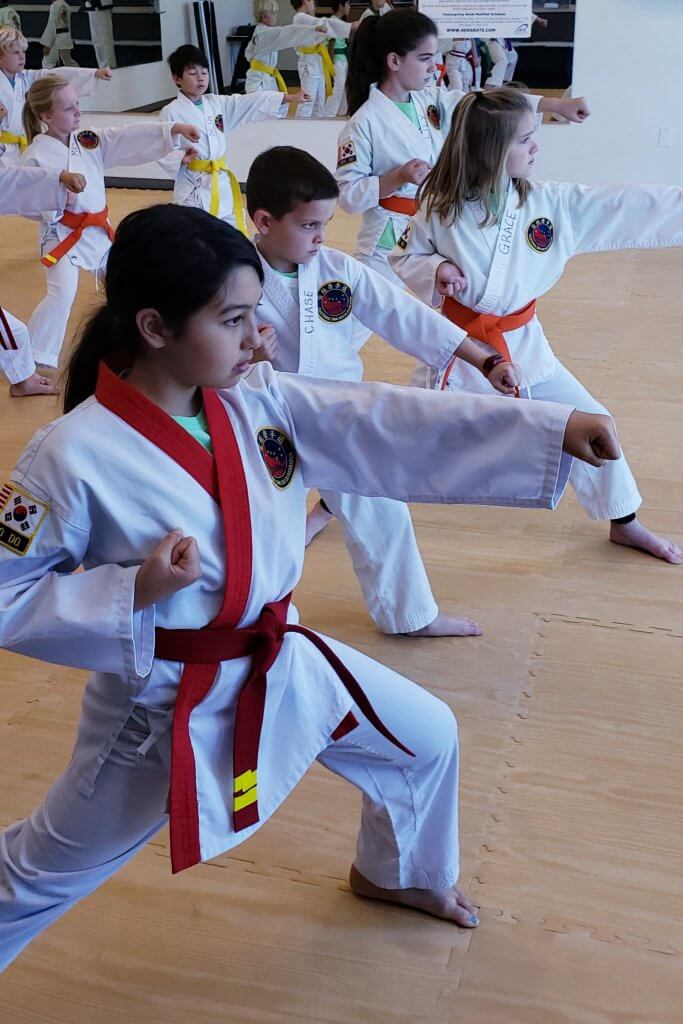 My family loves AK Martial Arts and Fitness!  I have a 3 year old daughter and a 5 year old son that take karate classes and they love it! The instructors are great with the kids and I love how much my kids adore and respect the instructors. I also take karate classes at AK and love the exercise I get along with learning self defense and many other skills. I think it is wonderful how much they are involved in the community and how much support they give to the local schools.